Affordable Websites for Australia
Wide range of affordable websites for Australia. Getting things right, first time, every time!
Affordable Websites for Australia
All plans include fully optimised websites. Minimal Stress Solutions giving you peace of mind to focus on your business. Work with Native English speaking Project Manager's located in Australia. Delivering on time at guaranteed low prices for Australia. Services available in other locations too:
Pricing Plans
Affordable Websites for Australia
All of our plans include SSL (padlock in browser proving the website is safe) and unlimited bandwidth, your website is hosted on servers located in Australia, ensuring fast load time and good Google rating. We can host your data in any country at no additional cost. Compliant with all Australian data protection laws.
Classic Business Plan
AU$130
Website design and hosting prices for eCommerce
eCommerce business's need much higher maintenance. This can include quarterly SEO checks to keep your rating high on Google.
Customised Plan
₹POA
We can provide you with a Customised Plan to suite your requirements. Let us know what you need and we can make it happen. Any functionality that you require can be coded and integrated into the website, android / iOS application and CMS. This includes Special functionality for which there is not an off-the-shelf solution Extend common web components with your special business rules Integrate your web site with other systems. We know software and we engineer custom solutions
Optional SEO Add-On
SEO is included in the website design and hosting prices we quote you. That said, to be fully optimised is an ongoing process. To achieve this we highly recommend you take one of our SEO Add-on's. Read more about optimised web pages.
But why when we have already fully optimised on your site? Part of how Google rankings works, is that it regularly scans your website, looking for updated or new content. If there are no changes or additions then Google will lower your ranking.
The way that Google ranks your website includes about 200 parameters, as far as we can tell regular updates accounts for at least 10% of your ranking score.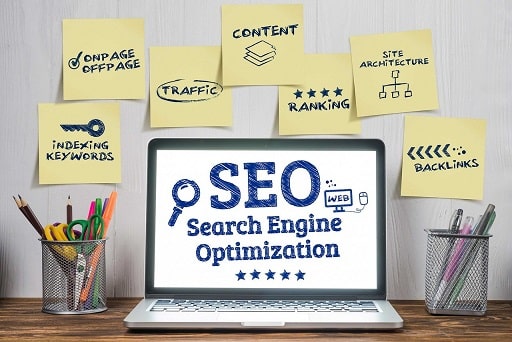 On Demand SEO
AU$20
Contact us when you want us to make updates to your website. An On Demand SEO update can usually be completed within 2 hours
Monthly SEO
AU$25
/ Per Month
We make minor updates to satisfy the Google algorythm, these changes are things like replacing few pieces of text, resizing or changing images
Blogging Service
AU$65
/ Per Month
This is the SEO service we recommend for sites having blogs or notifications. We write regular Blogs so that Google will rank you higher